Home
My wife and I have both enjoyed your company and your help. I have been able to feel relief from pain that has been more profound than any other medication or meditation can give me. Mahalo.
Rob Chadwick, OR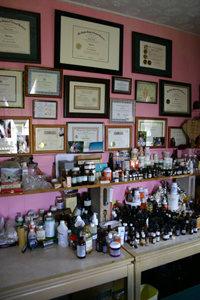 Whether it is in your hotel room or your home, Allana Noury of Molokai Lomi will create a warm, comforting environment where you can allow yourself to relax, take a break from your everyday life, and begin your own healing process.

Whether it is pain reduction, stress relief, or deep tissue massage, you will find your experience at Molokai Lomi to be invigorating and enlivening.

Thank you for visiting us. We hope to see you again soon.

Mahalo!





LMT - Licensed Massage Therapist
MH - Master Herbalist
MI - Master Iridologist


Formerly Vice President, American Massage Therapy Association
Former Member, American Naturopathic Physicians Association
Preferred Caregiver - HMSA, Blue Cross, Kaiser Permanente, Workers Comp and Liability carriers










Hawaiian Lomi lomi Massage
Deep Tissue Massage
Physician Recommended Medical Massage
Relaxation
Stress Reduction
Pain Relief
Hydrotherapy
Aromatherapy
Personal Health Consultation
Natural Remedies
Essential Oils Therapy
Colonic Irrigations
Ear-candling
Consultations by the hour or half hour

Herbal Nature Walks

Dairyless/Oilless Cooking Classes




Home | About | Testimonials | Contact & Reservations





Copyright © Molokai Lomi, 2005-2022 - License - MAT5476